Chesterfield House
Address: 9 Park Lane, London HA9 6AH
Type: Residential
Completion: February 2020
Developer: HUB Group
Architect: MaccreanorLavington
Main Contractor: Henry Construction
Sub-contractor: RED GROUP.Ltd
Mechanical contractor: KM-PHG SERVICES.LTD
Working as plumbing company. Description of Chesterfield House: Chesterfield House is a residential development in Wembley, London HA9. The scheme will provide 239 apartments for rent, retail space, a public square and a community centre.103 apartments will be offered at discount market rent. The 21 and 26 storey towers will be the tallest in Wembley. Chesterfield House will include a range of one, two and three-bed apartments spread across the two towers. A lower-level plinth creates a C-shape allowing a new public space to be provided off Park Lane, right in the heart of Wembley. Demolition started in April 2017.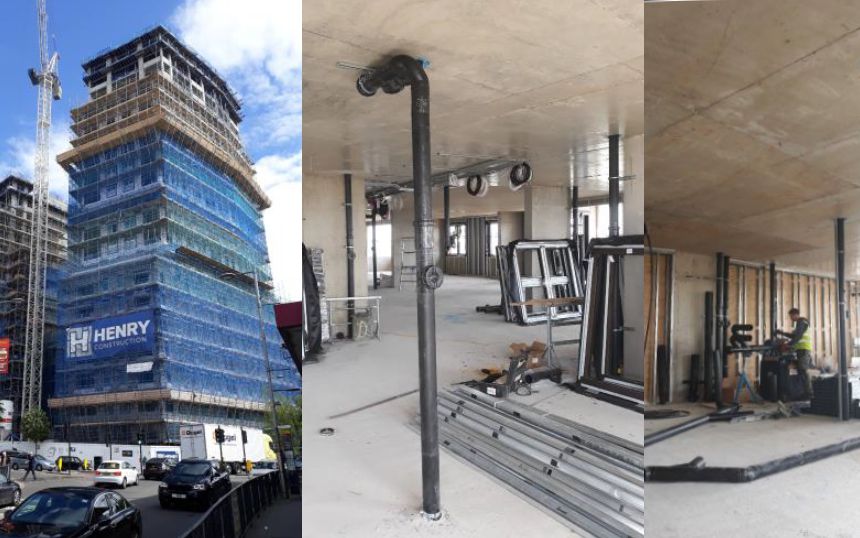 100 Bollo Lane
Address: 100 Bollo Lane, Acton, London, W4 5LX
Client: Pocket Living Ltd
Local Authority: London Borough of Ealing
Principal Contractor: Donban Contracting UK Ltd
Sub-contractor: RED GROUP.Ltd
Mechanical contractor: KM-PHG SERVICES.LTD
Project Period: 04/12/2017 – 16/05/2019
Demolition of existing building and construction of part 3/8/14 storey mixed use development comprising 112 residential units (75% affordable) to provide 91x one-bed, 11x two-bed and 10x three-bed flats; provision of 2760 sq m. office (Use Class B1a) floorspace; associated car parking, access and landscaping.
We are working for RED GROUP.LTD. We are working like plumber company in the bathrooms on level one and two. Where we instalating copper pipe for water and HDPI and U-PVC soil pipe for waste like first fix. After that we´ll start montage all for second fix. On Ground floor we are working on tranching heating and we to connect all risers. And many other important work for good finish of this building.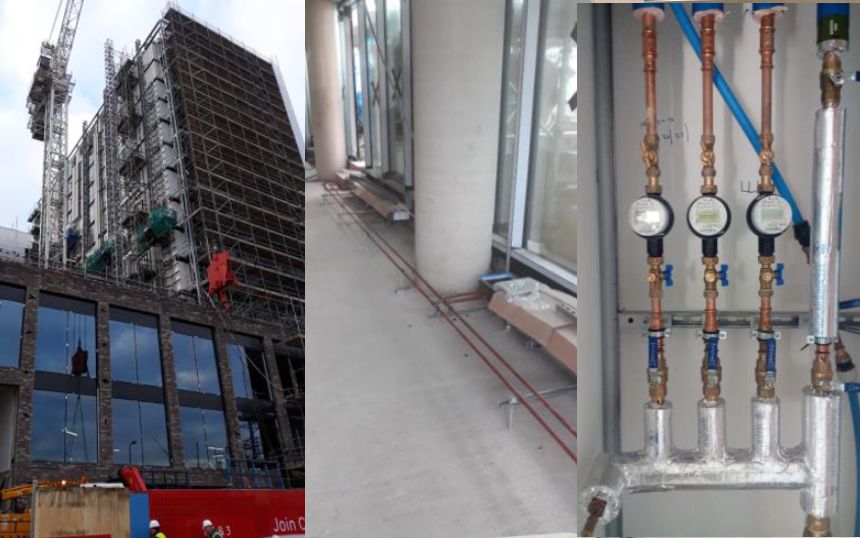 Average 5-star reviews
Based on many companies review